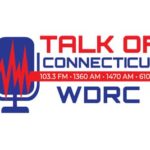 A Hartford woman has been found guilty of evading responsibility in the death of a 19 year old Issac Alvarez in 2020. Alvarez was jogging in Hartford when he was struck by a vehicle driven by 56 year old Sahron Esson. Esson told police she thought she had hit an object when she left the scene.


A 15 year old was seriously injured after colliding with a vehicle on Oregon Road in Meriden yesterday. Authorities say that the teen was traveling down Brownstone Ridge when he entered an intersection and hit a vehicle. He was flown by LifeStar to the children's hospital. 

Two people were sent to the hospital after a head on crash in East Windsor on Sunday. Officers say that the head on collision just before 10:00a.m. on Sunday. No other details were immediately released. 

Brand new apartments with hundreds of residences have been built on the Hartford-West Hartford Line. Residents will be tenants of the Park Road Neighborhood in West Hartford. Lexington Partners and Laz Parking built the $70 million development. 

23 people across Connecticut were taken into custody, during a warrant sweep by Connecticut State Police and several other agencies on Friday. Troopers at Troop K, East Haddam town officers, Willimantic probation and DOC officers took part in the large-scale bust.