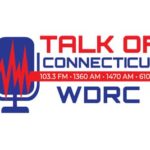 Police in Hartford are investigating after a man in his 20s was shot in Hartford yesterday morning. Officers were called to the 700 block of Albany Avenue after a report of shots fired. A short time later the victim arrived at the hospital. He is expected to survive.

Amtrak officials have announced that they added a train which will run from Hartford to Penn Station.  Officials say service will begin June 5th and the trip should take about three hours. They also noted that the line will also stop in New Haven, Bridgeport and Stamford.

Earlier this week the Connecticut house of representatives passed a bill that would allow the use of red light and speed cameras in certain cities and towns. The legislation would allow municipalities to vote on a plan for implementing cameras. The Senate is expected to vote on the bill in two weeks. 
Over a thousand union group home workers walked off the job in Connecticut and Rhode Island yesterday morning protesting for a new contract that includes better pay, health insurance, and retirement benefits. Budget negotiations are currently ongoing between the state and the New England Health Care Employees Union. 
The Connecticut Department of Energy and Environmental Protection has issued a reminder for residents to wear a life jacket if they plan to be on the water this memorial day weekend. Officials said anyone in a boat must wear a life jacket at all times. They also noted their enforcement officers will be out in full force this weeked.