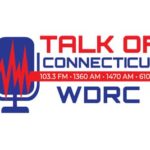 A construction worker was brought to the hospital by Life Star after falling while working at a site near a new Farmington High School yesterday morning. The person was working at a construction site on Monteith Drive. The extent of their injuries is unknown.


A man was seriously injured after a crash on I-84 in Southington late Wednesday night. Officers say that the driver of a truck lost control of the vehicle near Exit 30 and collided with another trailer. The driver of the truck was sent to the hospital with serious injuries. The driver of the tractor trailer refused medical treatment.


Yesterday the Connecticut House of Representatives passed legislation which focuses on gun control and includes making carrying open firearms illegal as well as new age restrictions. The bill still has to pass through the Senate by June 7th. It is expected to, and Governor Ned Lamont is expected to sign it.


Yesterday Connecticut lawmakers held a news conference reminding residents that the State's minimum wage will be increasing to $15 an hour on June 1st. The raise is part of a law that was passed in 2019 that raises minimum wage five times over five years.