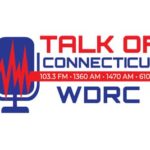 Bloomfield police said they found a clandestine drug lab while investigating a case of arson at 195 West Newbury Road. Yesterday officers said that the commercial building was found to contain a lab manufacturing illicit THC/psilocybin mushroom products and materials. The DEA was on the scene and authorities say the investigation is continuing.
A man convicted of first-degree manslaughter in the death of an Albert Magnus College basketball player was sentenced this week to 15 years in prison.  On Wednesday Jason Stone was found guilty by a jury of fatally shooting 24-year-old Jaqhawn Walters in 2020 in Hartford. He was sentenced the same day.
A missing 5-year-old East Hartford boy has been found, according to police. Zaire Parris went missing from his home on Greenlawn Street yesterday after he wandered off from the home. He was found unharmed.

Around 30 cars were broken into in Windsor overnight Wednesday into Thursday. Police were called to Palisado Avenue after break ins were reported. The vehicle that was allegedly involved in the robberies was found on Bloomfield Avenue and almost struck a police cruiser while fleeing. Officers continue to search for the suspect.

Police say a 4 year old girl from Springfield who was the subject of an Amber Alert yesterday was found safe in Cheshire. It was reported that the child was taken from her home by her mother which was the violation of a custody agreement. The girl was found unharmed and her mother, 
32-year-old Brandee Arnold  is facing multiple charges.
A housing bill that would limit late charges for renters as well as prohibit application fees in Connecticut is currently waiting for Governor Ned Lamont's signature.  The bill passed the legislature earlier this month.
On July 1st Connecticut's 12 community colleges will formally merge into one. The Connecticut State Community College will be considered one college with multiple campuses around the state after receiving it's accreditation from the New England Commission of Higher Education earlier this month.