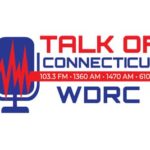 West Hartford police are searching for a man caught on camera smashing a town vehicle's windshield with a street sign. Officers found the damage Saturday inside the Isham Garage on Isham Road. Video surveillance showed the man trying to damage the parking office's door, before walking to the municipal vehicle, climbing on the hood and smashing the windshield with the sign.
A former Manchester priest has been found guilty of abusing a 10 month old child in October 2013. 44 year old Robert Nichols was arrested after hitting the child's head on the floor several times and placing the baby in a sink of ice cold water causing him to hit his head. The baby suffered head trauma due to the incident.
Yesterday it was ruled that the death of a man awaiting trial on charges of killing his mother off the coast of Rhode Island in a scheme to inherit millions of dollars was not suspicious. 29 year old Nathan Carman was found dead in his cell in a county jail in New Hampshire on June 15th. Officials will not be releasing the cause at the request of the family.
A baby bond program will begin in Connecticut next month Any baby born after July 1 covered under Husky Insurance will be automatically enrolled. In the program, $3,200 will be invested in the child's name. The Office of the Treasurer manages the money and when the child turns 18, they can apply for it.

Former Connecticut Governor Lowell Weicker Jr. has died at the age of 92. According to a family statement, Weicker died Wednesday after a short illness. Weicker was Connecticut's governor for one term. Governor Ned Lamont directed flags to half-staff in honor of Weicker.