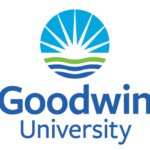 Meet a Connecticut cultural anthropologist talking about a survey he completed that illustrates how COVID-19 will permanently transform consumer culture — and ways family relationships and values changed during quarantine.
Then we'll catch up with the President of Goodwin University to hear how his institution is partnering with Sacred Heart University and the Paier College of Art to work with the University of Bridgeport creating a new model for higher education.
And we'll close on the serious subject of distracted driving with the founder and an incoming UConn student scholar promoting Project Yellow Light – helping teens and young adults reach their peers with potentially life saving messages about safe driving through a creative scholarship initiative.
COVID-19 Family Dynamics Goodwin University...
For The People