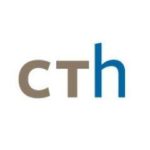 We'll engage the new Vice President for Diversity and Inclusion and Chief Diversity Officer at the University of New Haven – Lorenzo Boyd – who also heads up the UNH Center for Advanced Policing, for the first of a couple of conversations we're planning around police practices, movements to de-fund police agencies, and the crossover points where racial diversity intersects with community policing.
Then we'll talk arts and humanities with the director of CT Humanities – and find out how this decades old agency is reinventing itself as a digital and community resource, while supporting and funding intriguing programs and projects across the state.
And we'll close with our partners at the CT Coalition Against Domestic Violence. If anything, the COVID pandemic has made things harder for the thousands of intimate partner and domestic abuse victims across Connecticut, so we'll touch base and get a snapshot of what's been happening in terms of prevention and response over the past few months.
UNH Center for Advanced Policing CT Humaniti...
For The People