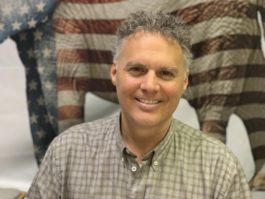 The Talk of Connecticut Morning Show with Gary Byron
Locally born and raised in Newington,  I have been a part of my community from day 1 –   starting in radio as Full time radio personality at the old 106.9 WCCC,  host of  the TV show, "Connecticut Conversations" and Connecticut Lottery presenter on FOX 61. I continued my love of music when I owned Tone Zone Events, a full service event company for 30 years. Like many of us, I had a calling to do more, and I was honored to be a Member of Connecticut's House of Representatives (R) 27th District, and Ranking Member of the legislature's Aging Committee for 4 years.
Enough of work – I'm a big fan of the New York Yankees and New England Patriots.  Avid reader of history and biographies/ autobiographies.
Enjoys a great cup of coffee…  I believe most of the world's problems can be solved over a great cup of coffee.  A historian when it comes to all things classic rock.  Knows more useless information than any human would ever need to know. Vacations must include the sun and beach.  Adore my wife and playing ball with my son.  Oh, did I mention I love a great cup of coffee?
Listen to The Morning Show  weekday mornings –I will speak with politicians, professional experts and more -live from the Daley Connerton Memorial Company Interview Chair!