SATURDAY
SAT 12m-5a
Red Eye Radio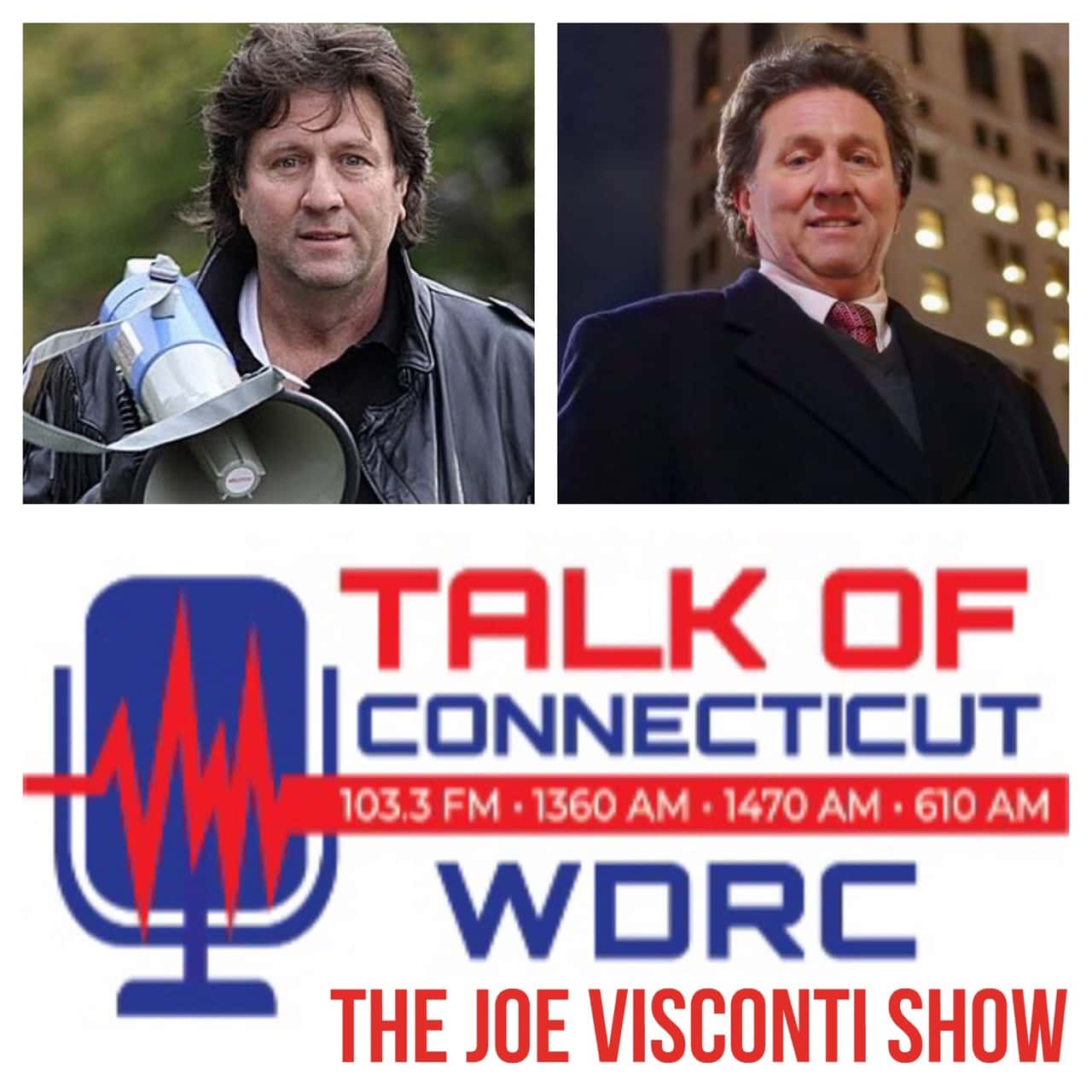 SAT 8a-10a
The Joe Visconti Show
Joe Visconti is an Emmy Award winning producer, former Republican West Hartford Town Councilor, former CTGOP endorsed candidate for US Congress, district 1 (2008), petitioning candidate on the ballot for Connecticut Governor (2014), Republican Candidate for US Senate (2018) who was endorsed by Corey Lewandowski, President Trumps former campaign manager whom Joe worked closely with during the 2016 Presidential election.
Mr. Visconti is also an advocate for the disabled, producing Television programming in 1997 (Disabilities & Possibilities Television News Magazine), the program went national on PBS in 2000 with Actor Michael York as the host.
As a gun rights and former CT Tea Party Activist (2009), no one was louder than Joe performing his street theatre riding a horse in front of the CT Governor's Mansion while publicly and legally armed.
A lifelong Republican, Joe refers to himself as Mr. Republican but contrary to Ronald Reagans 11th amendment, Joe will call out his own when necessary, which has branded him a "Political Maverick".
SAT 10A-10:30A
2 Light Media
SAT 10:30A-11A
Columbia Dental
SAT  11A-11:30A
CCA
SAT 11:30A-NOON
Anthology Senior Living

SAT 12n – 1p
The Scranton Financial Group of South Windsor is proud to bring you The Retirement Income Hour. If you're a Baby Boomer, this show has been designed for you.
SAT 1:30-2p
2 Lights
SAT 2p-3p
Drive Time
SAT 3P-4P
Income Generator/Scranton Financial
SAT 4p-6p
Watchdog on Wall Street
SAT 6p-8p
The Car Doctor
SAT 8p-10p
Intelligent Medicine with Dr. Ronald Hoffman
SAT 10p-12m
Hollywood 360
SUNDAYS
SUN 12m-1a
Hollywood 360
SUN 1a-5a
Red Eye Radio
SUN 5-5:30a
Radio Health Journal
SUN 5:30-6a
Viewpoints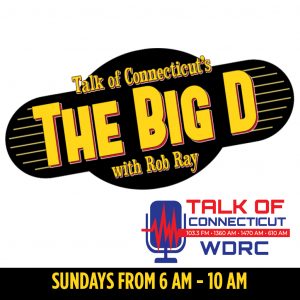 SUN 6a-10a
The Big D with Rob Ray
Every weekend, join the Talk of Connecticut's own Rob Ray for a trip down memory lane with, The Big D.
Rob takes a trip in the Wayback Machine to give you the hits, the b-sides, the old jingles, and much more!
Each week has a carefully constructed theme and the occasional contest so tune in as the Music Professor takes you to school, only on the Talk of Connecticut!

SUN 10a – 11a
The Scranton Financial Group of South Windsor is proud to bring you The Income Generation. In retirement, it's all about income…your money making money. Learn how it's done!
 SUN 11a-Noon
Drive Time
SUN Noon-1p
Magellan Financial Group
SUN 2-4p
The Paul Parent Garden Club with Patrick Parent
SUN 4-7p
Dave Ramsey
SUN 7-10p
Kilmeade & Friends
SUN 10p-12m
Pet talk with Warren Eckstein